Technical support & Calibration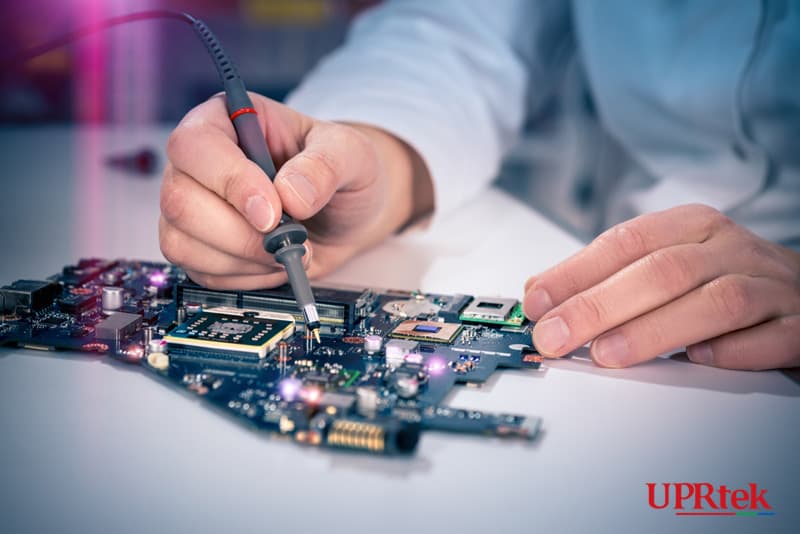 CALIBRATION
Precision equipment belongs in the hands of experts.
Calibration is as important to us as developing innovative optical instruments. Our globally standardized optical systems and technologies ensure reliable, efficient calibration. As the manufacturer, we provide cutting‑edge calibration service. In addition to hardware modifications and specific adjustments, we perform all necessary updates and repairs.
Added value of a UPRTEK ® manufacturer calibration
As the manufacturer, we thoroughly test your instruments. We not only make adjustments when values fall outside the tolerance range; we also optimize deviating values even when they fall within the acceptable tolerance range.
Our ISO‑compliant calibrations help minimize measurement errors and scrap rates during production. They also help you ensure the consistent quality and reliability of your measurements and generated results.
UPRTEK ® manufacturer calibration.
An UPRTEK ® manufacturer calibration ensures you a comprehensive range of services. As the manufacturer, we take care of all required adjustments, software updates and hardware modifications.
We document each calibration with a certificate that contains both the initial and final status of your instrument.This enables you to evaluate your instrument's past performance and draw conclusions about future performance.
Like all UPRTEK ® calibrations, the manufacturer calibration is based on national and international standards.